Featured Projects
Second Street TIGER Project
The Second Street TIGER Grant project is underway for Frankfort. As part of the planning process, the City of Frankfort wants public input on the plans for the newly designed Second Street corridor. ...
Past Projects
Dolly Graham Park
The City of Frankfort is currently making plans for upgrades to Dolly Graham Park, located in South Frankfort on River Street. Preliminary plans include a new playground, updated picnic shelter,...
Third Street Conversion
As part of the 2nd Street TIGER project the intersection of Conway and Second Street has been proposed to be changed to a right-in right-out only intersection. In order to make this minimize any...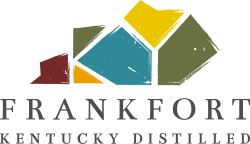 Downtown Parking Study
Downtown Frankfort is growing and changing rapidly, and creating a parking system that is easy to understand and use is a priority for City of Frankfort staff. As a visitor, resident, or worker in...